Company
About us
Bowline Marine & Cargo Consultants is a modern and dynamic company consisting of specialized professionals proficient in all types of cargo carriage. Formed by former British and Dutch seamen, engineers and claims adjusters, we carry out maritime, cargo and loss prevention surveys.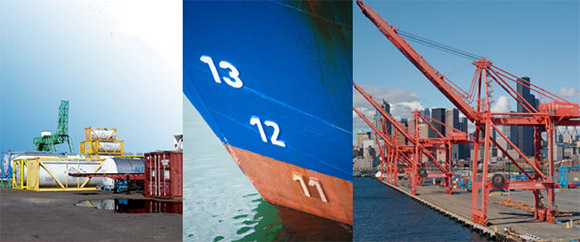 Our mission is to attend companies related to the carriage of cargo with the objective of optimizing the process, avoiding cargo loss or damages, providing maximum profits.
We can provide assistance on the best type of transport, packing, stowing and lashing as well as insurance and follow up on the transfers of the cargo until its final destination.
Statments
Mission
Providing services of technical consultancy, prevention and discovery of cargo damages, containers and ships, through specialized inspection with highly trained professionals and certification for our customers' needs. Always with differentiated rhythm and quality.
Vision
Become one of the three top inspection and certification companies in Brazil, being a reference to Innovation, Performance and Excellency in its services, providing tranquility and satisfaction to its customers, partners and collaborators.
Values
Integrity
Dedication
Ethics
Respect Social and Environmental
Responsibility
Collective Talent
Innovation